Social * Medal Testing * Wedding * Show Dance * Competition * Teacher Training


Nathan Simler Ballroom offers a wide range of dance options for the purely social to the highest level Pro/Am competitor. All services are performed by Nathan Simler, a highly-qualified instructor who adheres to strict professional standards. Nathan is a full-time dance professional: teacher, competitor, choreographer and performer. Private lessons are scheduled by appointment, and group classes are generally offered Mondays and meet weekly.

Whether you are an auditory, visual, or kinesthetic learner, Nathan will find a strategy that will result in your success. Dance techniques are shared and practiced, so students can achieve success on their own and build a foundation on their personal strengths. Nathan's students range in age and ability, but they all share the same desire: to learn to dance!
Private lessons

Private lessons are 50 minutes in length and are available by appointment Monday through Friday from 9 am to 9 pm.

Three Options available to students:

Purchase one session at a time for $85/session
Package of 5 sessions is $400
Package of 10 sessions is $850 plus one free session

Group Classes


Group Classes by appointment: organize your own group of 4 or more to learn the dance of your choice. Cost is $100 for 50 minutes. Additional $10/person over 10 people.

Updates are available at the NSBallroom Facebook page!
Please contact me with questions and to schedule.
(360) 224-3986 or email nathan@nathansimlerballroom.com



Classes held at:


The Majestic on North Forest
1027 N Forest St. Bellingham, WA.
Learn to Dance
Start from square one with the essentials of
social
partner dancing. Whether you are preparing for a cruise, party or just always wanted to learn to dance, there is no time like the present. Nathan will apply his expert knowledge, patience, and years of experience, making learning to dance fun, educational and invigorating.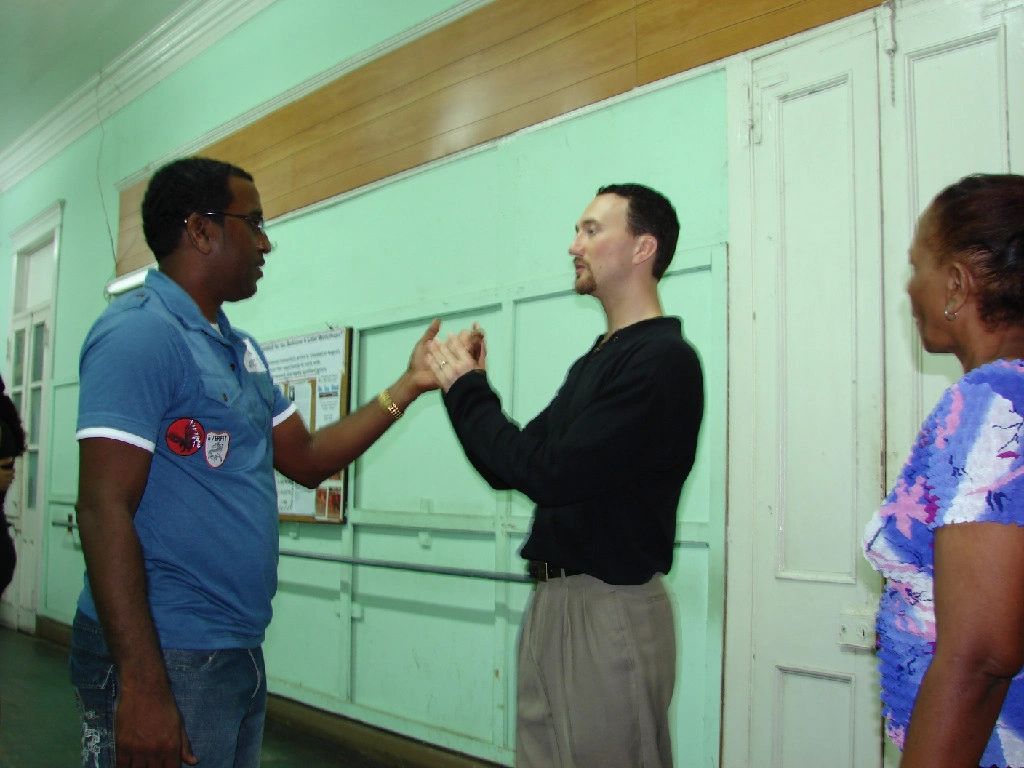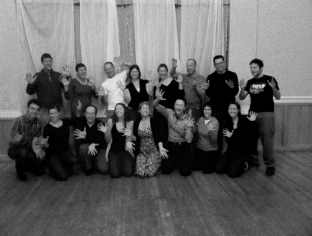 Popular
Social Dances
include: Salsa, Swing, Waltz, Cha Cha, Tango, Rumba, Foxtrot.
Nathan teaches private lessons and
group classes
by appointment currently.
Call (360) 224-3986 or
email
to schedule a private lesson or private group class/workshop.
Private lessons can be individual only or shared by two people, and private groups can be arranged with a minimum of four people. A travel surcharge may apply for areas outside of the greater Bellingham area.
Medal Testing
Love Social Dancing, but feel like you want a little more for yourself?
Medal Testing
is a great way to set personal dance goals and achieve them at your pace.
Medal Testing
is when a student demonstrates their ability in a particular dance and level for a Regional or National Examiner. Students can test in as few as one level in one dance, or many levels in many dances at one time, depending on their desire and ability. Nathan uses the DVIDA (Dance Vision International Dancers Association) syllabus, which is recognized by the NDCA (National Dance Council). Nathan is a Regional Examiner, and can administer student and professional exams. Upon successful completion of the Medal Exam, the student will receive a Certificate of Acheivement from DVIDA noting the level and dance completed, and whether they passed, received honors, or high honors. The student will also receive the examiners feedback for use in further lessons.
Wedding Lessons
: First Dance and Father/Daughter Dance
First Dance

Getting ready for your special day shouldn't be stressful. Let Nathan teach you how to move gracefully so your first dance together is a step in the right direction. The dance can be choreographed to your choice of song, and music editing is included for all wedding packages.


Father/Daughter Dance
This special dance tradition shouldn't be forgotten in your wedding preparations. Dad has always been there for his little girl, so why not spend a little time to make things polished, comfortable, and easy to honor the occasion and your relationship. As with the First Dance package, music editing and choreography is included at no extra charge, as well as helpful hints for the big day.

Show Dance
If you've ever wanted to be the star of your own dance number, choreographed to a favorite song with lights, costuming and an adoring crowd, than Show Dance is for you! Different than Social Dancing, Show Dance allows for a fully customized routine with the ability to mix different dances, add lifts, costume changes, props, etc. Show Dances can be performed at venues in town (Nathan organizes shows with other teachers in town at least once a year) or as a Solo Dance at competition. Nathan's show dances are individually choreographed for each dancer, and include music editing. Nathan's Show Dances earn consistently high marks at competition, and have earned Top Solo awards.


Show Dance Opportunities exist locally for Spring/Summer 2013 in Bellingham and Everett. Contact Nathan to start choreographing your show now!




Competition
Nathan is a seasoned professional competitor and has helped many students achieve their competition goals and dreams. Whether you are brand new to dancing and want to start from scratch, or a veteran dancer looking to take your dancing to the next level, Nathan can take you there. His philosophy for competitions is that they should act as a catalyst to improve your dancing and performance skills, not just act as a place to win trophies (though that's nice too).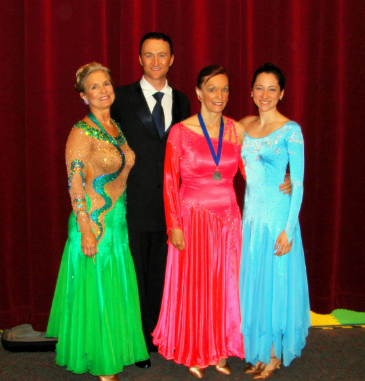 Nathan's students competition achievements include:
US National Pro/Am 9 Dance Finalist
US National Pro/Am Smooth Championship Finalist
US National Pro/Am Pre-Gold Tango Champion
Best of the Best for Silver Smooth B at Emerald Ball
4th place in the Pro/Am Rising Star Smooth at Ohio Star Ball
1st place/ Champion in the Dancesport Scholarship for Rhythm at Seattle Star Ball and various competitions
1st place/Champion in the Dancesport Scholarship for Smooth at Seattle Star Ball and various competitions
1st Place Bronze Rhythm Scholarship at City of Roses Ballroom Classic
4th place in the Silver Smooth Scholarship at Hotlanta Dancesport
2nd Place Bronze Latin Scholarship at City of Roses Ballroom Classic
Top Solo at the Grand Ball on multiple occasions
Top Solo at the City of Roses Ballroom Classic
First place and high marks in single dances at Colorado Star Ball, Seattle Star Ball, International Grand Ball, San Francisco Open, City Lights Ball, Southern States Dancesport, Volunteer Classic, Columbia Star Ball, and various competitions
Nathan has received Top Teacher Awards from Southern States Dancesport, Seattle Star Ball, Columbia Star Ball, and was the first place Top Teacher for B.C.'s largest competition, The Grand Ball.
Competitions Nathan and his students attend/have attended:
Eastern Dancesport Championships - Boston, MA
California Open - Costa Mesa, CA
City Lights Ball - San Jose, CA
San Francisco Open - San Francisco, CA
City of Roses - Portland, OR
Southern States Dancesport Championships - New Orleans, LA
Northwest Dance Extravaganza - Seattle, WA
Wisconsin State Dancesport Championships - Milwaukee, WI
Emerald Ball - Los Angeles, CA
Columbia Star Ball - Portland, OR
People's Choice - Scottsdale, AR
Colorado Star Ball - Denver, CO
The Crystal Ball - Chicago, IL
Manhattan Dancesport Championships - Brooklyn, NY
Volunteer State Dancesport Championships - Nashville, TN
International Grand Ball - San Francisco, CA
Seattle Star Ball - Seattle, WA
Capital Dancesport Championships - Alexandria, VA
Nevada Star Ball - Las Vegas, NV
United States Dancesport Championships - Orlando, FL
Galaxy Dancesport Championships - Mesa, AZ
Southwestern Invitational - Dallas, TX
Columbia Star Ball - Portland, OR
Hollywood Dancesport Championships - Hollywood, CA
The Grand Ball - Richmond, BC, Canada
Ohio Star Ball - Columbus, OH
Holiday Dancesport Championships - Las Vegas, NV

Instructor Training and Certification
Nathan has successfully assisted many current dance teachers in increasing their knowledge of teaching, dancing and presentation, and in ultimately certifying through DVIDA (Dance Vision International Dancers' Association), which is a member organization of the NDCA (National Dance Council of America).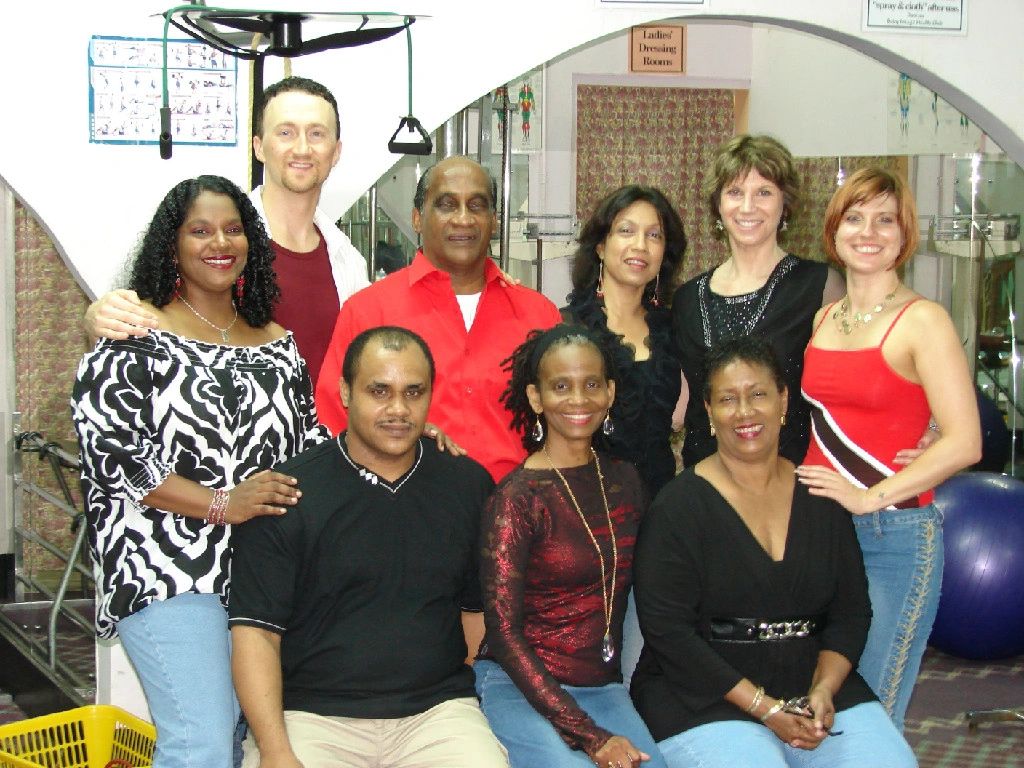 Pictured: Nathan Simler and Lecie McNees with Diane Jarmolow, instructing the teachers of the Eugene Joseph Trinidad Dance Theatre

If teaching dance is something you have always wanted to do, or you just want to train more intensely, Nathan can assist you in preparing for the DVIDA Professional Certification exams and as a Regional Examiner, administer your exams.

Nathan Simler Ballroom
Phone: (360) 224-3986
Email: nathan@nathansimlerballroom.com
Website: www.nathansimlerballroom.com